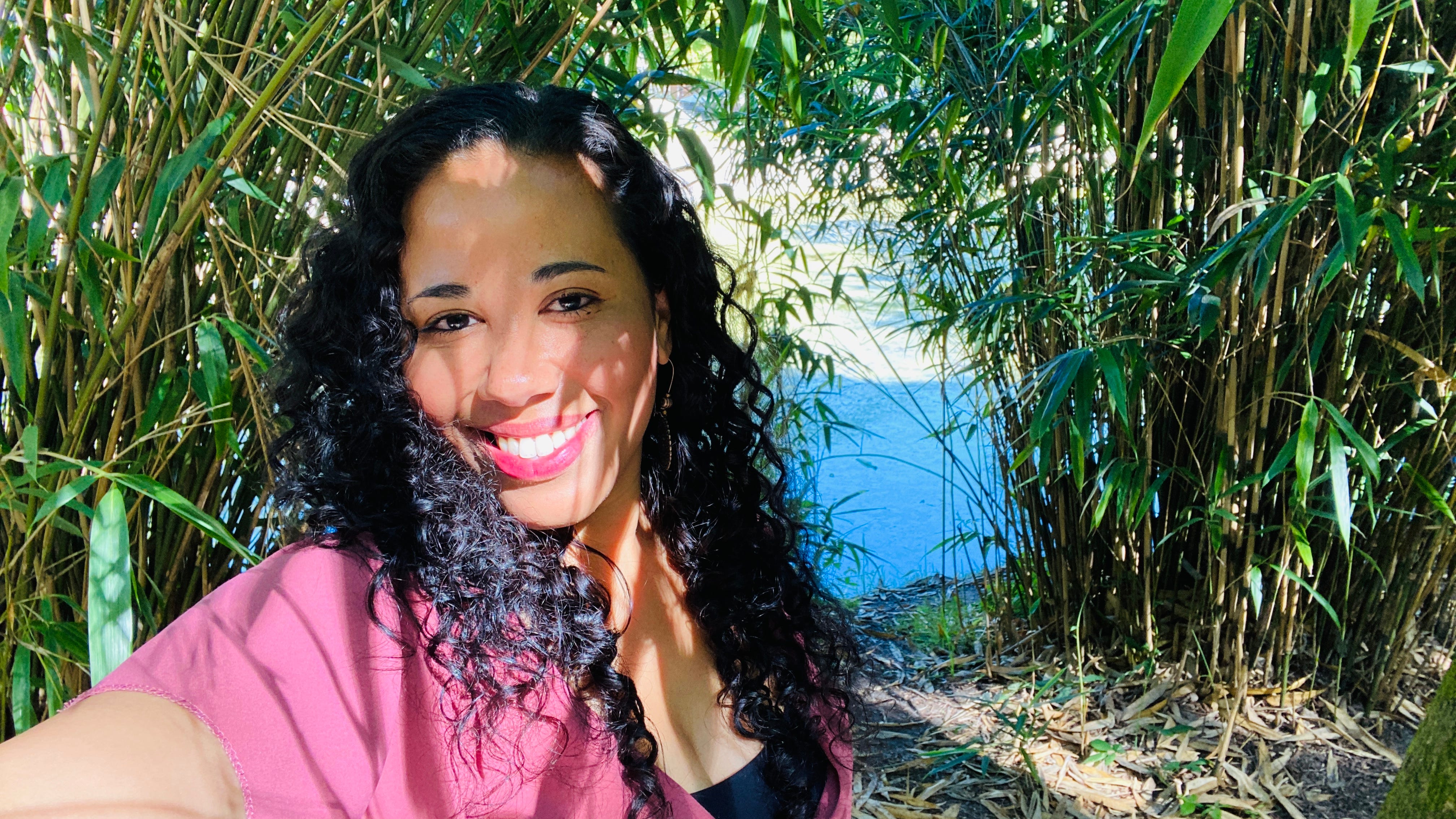 I'm excited to get to introduce myself to you.
I'm so happy you are here! I'm Valerie, a multi-passionate, creative being and curious introvert, born and raised in the Netherlands.
Besides a very proud mother of three beautiful children (ages 18, 10 and 4)
and being happily married to the love of my life...
I'm clairsentient, claircognizance, clairaudient, clairvoyant,
someone with a strong intuition, a connector, driven, a facilitator in transformation and growth, eager to learn, a hard worker, a dreamer and...
I might be "the one" to guide you on your path...


My mission in a nutshell:
It's my mission to initiate processes of change
and to guide you on your journey home to yourself.


How am I in life?
The first answer that comes to me is absolutely very optimistic.
I think in solutions, opportunities and possibilities.
I can add that my grateful attitude characterizes me.
I admire the small, beautiful and fine things in life.

I think it's amazing how I bounced back up from a very difficult childhood and many deep falls.
After years of roller-coaster rides, with one terrible loop followed by another, I'm so very happy and thankful that I've found my peace, my happiness, my mission and my place.

We are all unique, we all walk our own paths but we all have one thing in common:
We are all human.
It sounds like a simple and obvious fact and yet it is so easily forgotten.
We are distracted by our differences: our skin colors, religions, beliefs, languages, nationalities, cultures and gender. But just like the rainbow, all colors come from the same light.

My main colors are female, Dutch, Indonesian and African-American.
Those are the four colors that are obvious, although there are many other shades that come from multiple experiences in different contexts that are intertwined into my life. They color my perspective and make me unique, something I have learned to appreciate and celebrate.


Who am I as a professional?
Ever since I was younger, I have felt more than I could explain.
My clairsentience, my claircognizance and clairaudience have always been my leading gifts.
I started my own search for more depth, passion and 'direction' in my life.
This process has moved me so much that I have started following many courses and seminars. As a result, I have been able to fulfill my wish to be able to guide others even deeper and more powerfully.

Through my life experiences, self-reflection, my own path and growth in my personal development I am very aware of my qualities.
Because I now know myself very well, I can say that these are my positive qualities:
❥ I am caring, helpful, sincere and honest;
❥ Listening, but I mean sincerely listening!
❥ I am objective and neutral;
❥ I hear your unspoken words;
❥ I show genuine interest ;
❥ I am very positive and try to reframe everything in a positive way;
❥ I am motivated and I like to motivate people;
❥ I do NOT think in boxes but in hearts;
❥ I believe that everything is possible and that YOU determine your life;


Why work with me?
❥ I am clairsentient, claircognizant, clairaudient,
and tune in quickly;
❥ I am in full development of my clairvoyance, it happens more often for images to come through ;
❥ I am a certified life coach and youth coach (HBO),
certified counselor depression and mourning,
certified NLP practitioner,
passionate and certified in intuitive coaching, family constellations,
crystal therapy, Tarot, Reiki Master,
Soul attunement (Luisterkindwerker) and Clinical Psychology (HBO);
❥ I know what it is like to work on yourself;
❥ I coach with love and knowledge for the profession;
❥ I work from real contact and from connection;
❥ I am objective and neutral;
❥ "I practice what I preach";
❥ I also still attend workshops and seminars of others.
I take multiple courses online and read books and articles every day.
I know the value of growth;
❥ I have a track record in corporate business;
(So ​​I know the ropes when it comes to work-life balance,
get stuck in your career and how big the challenge is to work together with colleagues)
❥ I'm not just your coach when we see each other,
there is always a possibility for contact in between, I think that is very important;
❥ I'm open to feedback.
❥ I'm a "normal" human being, just like you and everybody else.

If you came this far and would love to plan a free discovery call,
I welcome you to contact me.

With Love ♡
Valerie