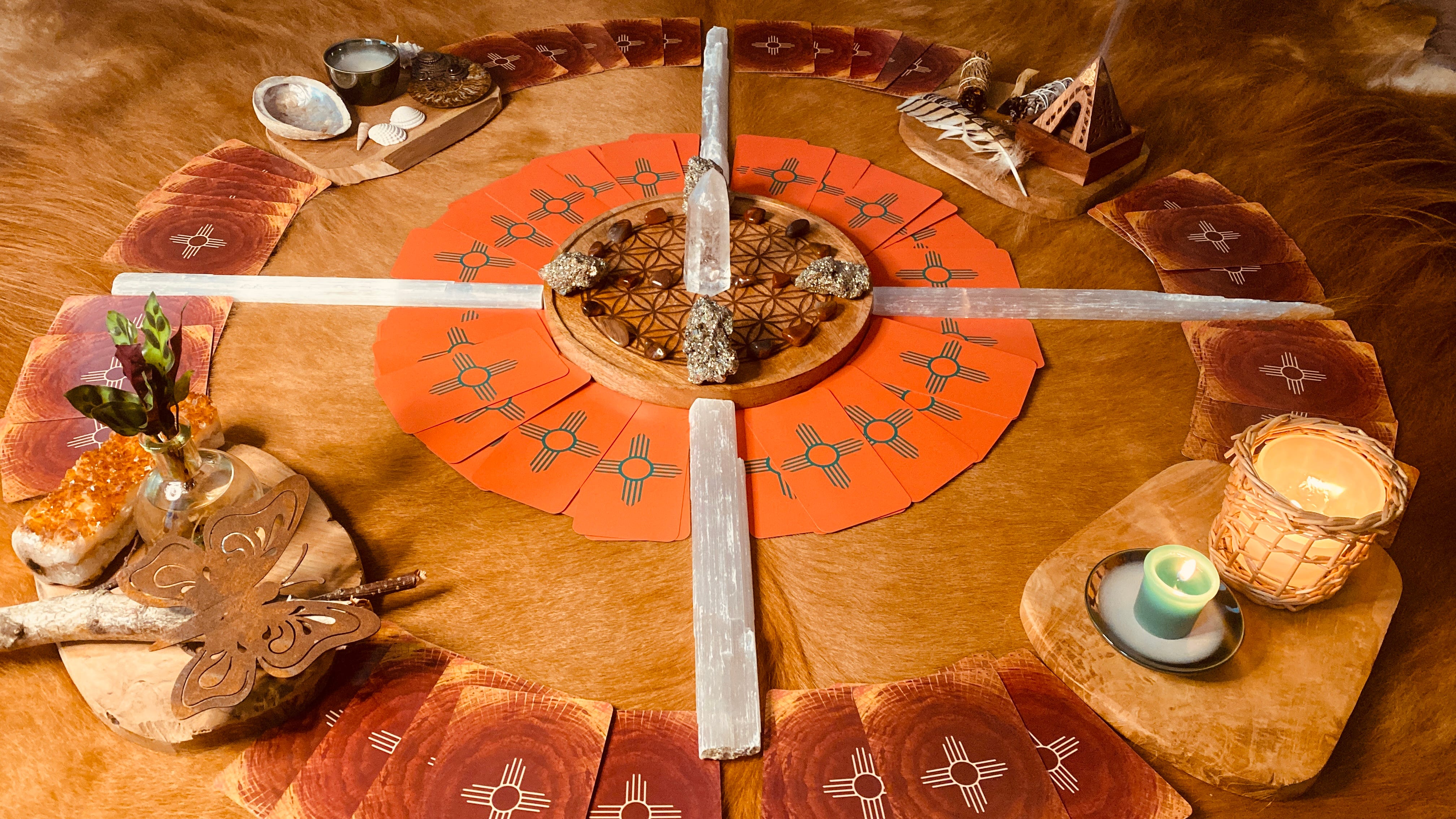 I am excited to invite you to my remote group healing session upcoming Full Moon.
March 7, 2023.
8 PM / 20:00 CET

I believe that everyone has the ability to access their own innate healing power.
I'd feel honored to be a guide on that journey.

You can join the group healing for the low cost of EUR 17,17.


There are some very big advantages to remote group healing work:
♡ We can share experiences afterwards- you will have a chance to ask questions and process your healing;
♡ Your cost is minimal compared to what a private healing session costs;
♡ Since this is a remote session, you can receive your healing from the comfort of your own home, you don't have to be physically present or behind a digital screen.
how it works
♡ The day and time are set;
♡ I've set up a Whatsapp group for sharing all messages and photo's and to connect afterwards;
♡ I'll ask for your name and date of birth;
♡ I start the session remotely from the comfort of my home, in a beautiful ceremonial setting;
♡ It's important for you, to be in a quiet place and a restful state of mind for the healing;
♡ It's best if you can sit down or better yet lie down while you are receiving your healing;
♡ Please don't be driving!
♡ Have some free time afterwards to integrate the healing;
♡ It's very natural to have an emotional release during a healing;
(Let yourself cry if you need to)
♡ It helps to take deep breaths if something is coming up for you;
♡ Drink a lot of water before and after your healing;
♡ Use a journal to process any emotions that might come up:
♡ Reach out to me or another therapist or healer you feel comfortable with, if you need extra support.
♡ No previous experience necessary.

If you feel called to join, let me know,
I warmly welcome you
♥

With love, Valerie